Across the world, citizens' movements are encouraging the governments to call for a total ban on nuclear weapons. In order to
achieve a world without nuclear weapons, it is important to accelerate this trend by informing the people at the grass-roots of inhuman consequences brought about by the use of nuclear weapons.
Let us hold A-bomb exhibitions in your communities to make known the reality and aftereffects of the atomic bombing of Hiroshima and Nagasaki and to spread the appeal, "Abolish nuclear weapons!"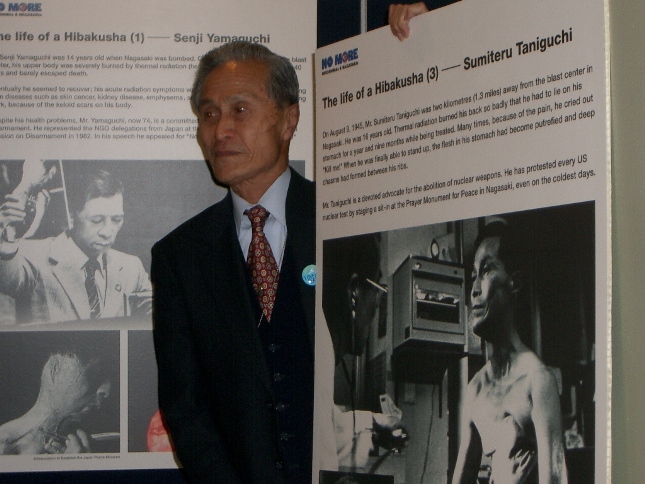 Mr. TANIGUCHI Sumiteru,telling his experience before the A-bomb exhibition held at the U.N. Headquarters during the 2005 NPT Review Conference (May 2005, New York)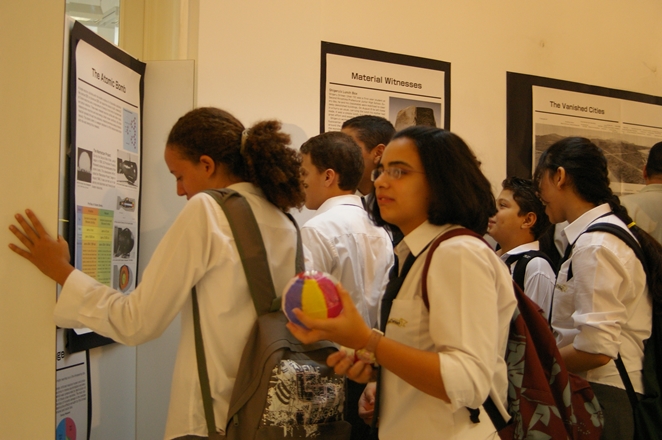 A-bomb exhibition held in Cairo, the national capital of Egypt (November 2007)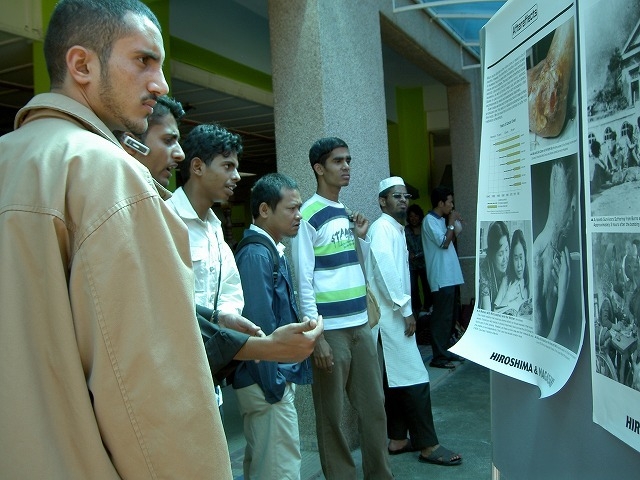 A-bomb exhibition at Kuala Lumpur, the national capital of Malaysia (January 2009)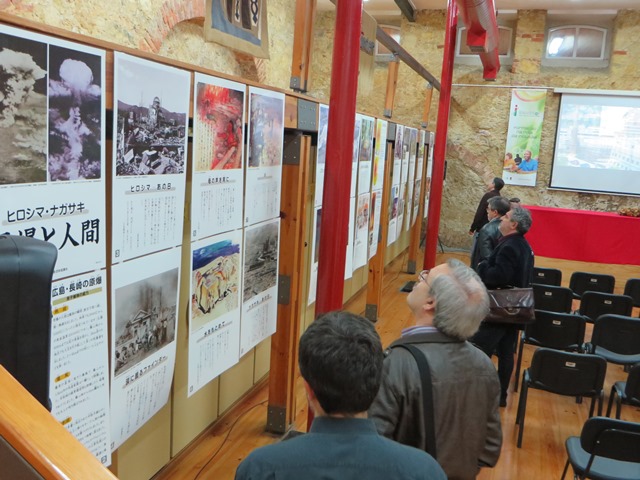 A-bomb photo exhibition held by the General Confederation of the Portuguese Workers (CGTP-IN) in Lisbon (November 2013)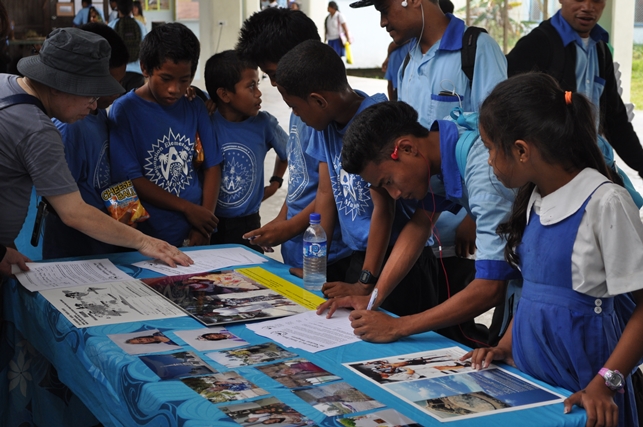 A-bomb exhibition at a school in Majuro, the national capital of the Republic of the Marshall Islands (February 2014)
Hiroshima Nagasaki Photo Panels Available
These photos are samples. One set includes 18 panels. Each panel is A3 size.

We are running the international campaign to present this panel. For more details, please contact us by email.